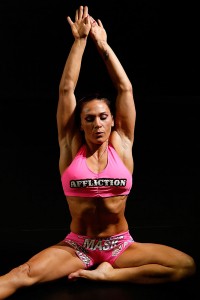 Continuing with my recap of 2013, I wanted to do a gallery that encompassed some of my favorite feature images I captured over the last year. This includes portraits and pretty much anything that's not fight-action. I really enjoy trying to make interesting photos outside of the fights themselves, and I relish every opportunity I have to shoot something different than fights, whether it be for fun, for charity, or for another assignment.
One of my favorite feature images from this year is the image at right of Cat Zingano stretching before a workout leading up to her UFC debut.
Here is a slideshow of the full gallery. Please click through to my site to view the full-size gallery.

Best of 2013 – Features – Images by Joshua Hedges