I write to you today from sunny, beautiful Australia. I'm in the Gold Coast (Surfers Paradise) for the finale for The Ultimate Fighter: The Smashes on Saturday. I flew down here straight from Seattle following UFC on FOX 5 and went straight to work, so I haven't had much time to work on a proper blog post.
I'll spare you a long-winded writeup and just get to the good stuff. UFC on FOX 5 featured a great night of fights, which capped a fantastic week that I was able to share with my wife in Seattle. I covered the fights alongside longtime Getty staff photographer Ezra Shaw. Here's my favorite shot from the night.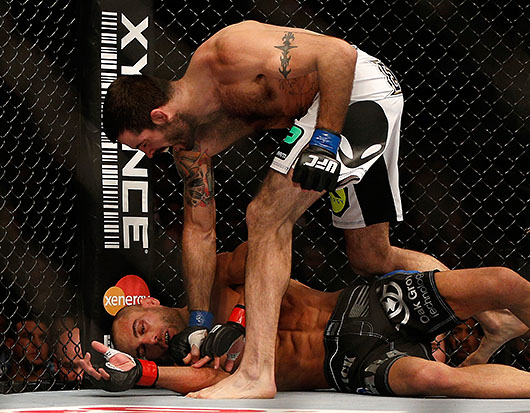 And here's my full slideshow from the night.

UFC on FOX 5: Henderson v Diaz – Images by Joshua Hedges
Sunday morning, I left Seattle destined for Gold Coast, Australia. My itinerary saw me layover in San Francisco for about 5 hours, followed by a 12-hour flight to Auckland, New Zealand and another 3 hour layover there. I finally arrived in Gold Coast mid-morning Tuesday. Upon arriving at the hotel in Surfers Paradise, I was presented with some of the best working conditions a man could ask for.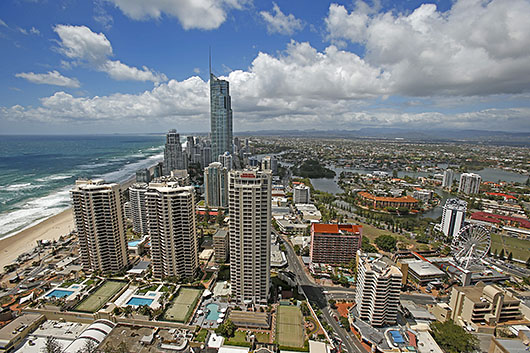 While I haven't had much time to venture out and see any sights, just the fact that I can wake up and open my blinds every morning to this view makes the workday seem so much easier.
On Wednesday, I spent the day shooting portraits of various fighters on the card. Nothing too exciting, though it was nice to see all the guys again who I worked with at the beginning of filming for TUF: The Smashes. Everyone is in great shape and excited to put on a great fight.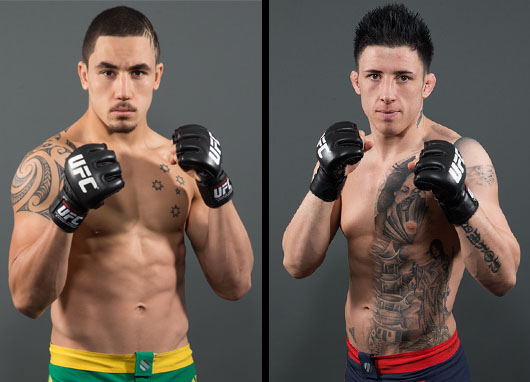 Thursday saw us drive out to Boonchu Muay Thai for the open workouts. The gym is owned by legendary Aussie fighter John Wayne Parr. It was a pleasant surprise when the man himself greeted us upon arrival and welcomed us into his gym. It's a very small gym in a warehouse complex, but it worked out great. 8 fighters from the card worked out in some form or another. Some only shadow boxing, others a little more intense. Here is a slideshow of shots from the workouts.

UFC on FX 6 Open Workouts – Images by Joshua Hedges
And today saw the fighters all hit the scale for the official weigh in ahead of tomorrow's fights. All fighters made weigh on their first try and there were no big surprises. TUF Smashes Coaches Ross Pearson and George Sotiropoulos capped off the weigh in with a heated staredown. Below is the slideshow of images from the weigh in.

UFC on FX 6 Weigh In – Images by Joshua Hedges